Serving El Paso & West Texas
Elite Solar ARP Solutions is based in El Paso and serves West Texas with solar solutions. We are a local business working with residential and commercial customers to install solar panels, backup solar batteries and solar-powered generators. When you want to harness the power of the sun and reduce your energy bills, going solar is the best choice.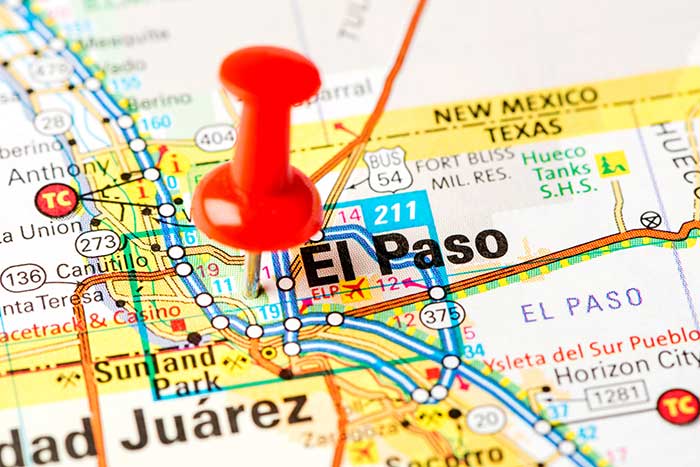 Our experienced team is here to answer all your questions and educate you about solar and the installation process. Whether you want to install a solar system for your home or a large commercial property to offset energy costs, you can depend on our team for all your solar solutions in Texas.
Communities We Serve
We serve many West Texas areas, including the following communities:
Agua Dulce
Biggs Field
El Paso
Fort Bliss
Horizon City
Sparks
Solar Solutions We Provide
Solar panels can help you turn natural energy from the sun into usable energy for your home or business. Solar energy is clean, renewable and sustainable, allowing you to reduce your reliance on the grid or even go off-grid completely for a self-sustainable power source.
Our solar solutions include solar panels for residential and commercial properties as well as solar generators and backup batteries. So, not only can we help you create clean energy for your property, but we can also assist you with setting up a system to store the energy so you can use it when the grid is down.
We can customize your solar solutions and are proud to be an Enphase Certified Installer for all your solar needs.
Get an Estimate for Your Solar Panels
Find out if your home or business qualifies for solar panels. Contact Elite Solar ARP Solutions to book a consultation and estimate with us today – give us a call at (915) 262-6507, or let us know more about your next solar project by filling out our contact form online.
Local Reviews
Elite Solar ARP Solutions Rated 4.2 out of 5 stars based on 5 customer reviews