Produce Your Own Energy & Start Saving Money
If you're considering going solar, there's no better time to do so. With rising energy costs, power outages and environmental challenges, solar energy provides a clean, sustainable and renewable form of energy for your home or business.
Elite Solar ARP Solutions works with home- and business owners in West Texas to install, update and maintain their solar systems. As a local solar company, we are committed to educating our customers and helping them understand all their options when going solar.
We are proud to be an A+ rated and accredited solar company with the Better Business Bureau and to be an Enphase Certified Installer for all your solar needs.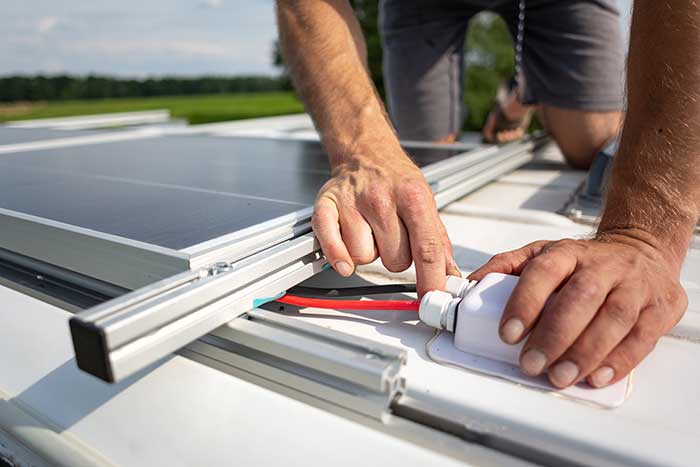 Let Us Design & Install Your Solar System
Our team can design and install the best solar system for your property based on your budget, location and energy requirements. When you schedule a consultation with us, we review all your options with you. We install both rooftop and ground-mounted solar panels depending on your needs.
Elite Solar ARP Solutions can specifically assist you with the following:
Residential solar: We install solar panels for homeowners who want to reduce or eliminate their energy bills and start harvesting a more sustainable source of power.
Commercial & industrial: Our experienced team works with you to install a solar system that can power some or all of your commercial or industrial facility regardless of its size.
Backup battery & generator: You don't have to waste energy when going solar. We help you find the best way to store and utilize the energy you collect with our batteries and generators.
Get a Consultation With Our Solar Company
Your solar installation is just a phone call or click away. Contact our solar company to get started. Call Elite Solar ARP Solutions at (915) 262-6507, or send us a message online via our contact form.